Soviet self-propelled guns SU – 85 and SU – 100 in the Czechoslovakia. Army
As part of the reorganisation of the 1st Czechoslovak Army Corps in the USSR, the 1st Czechoslovak Tank Regiment was officially established on 20 May 1944. However, before it was built and deployed in combat, the 1st Czechoslovak Tank Brigade was established on 25 July 1944.
The SU – 85 guns in its state were a remnant from the organization of the tank regiment, which was changed to a brigade. The regiment was also to have a battery of self-propelled guns. In the tank brigade self-propelled guns were not really tabulated, but two ( somewhere it is stated 3 ) SU – 85 from the initial production series remained as a replacement for the missing tanks.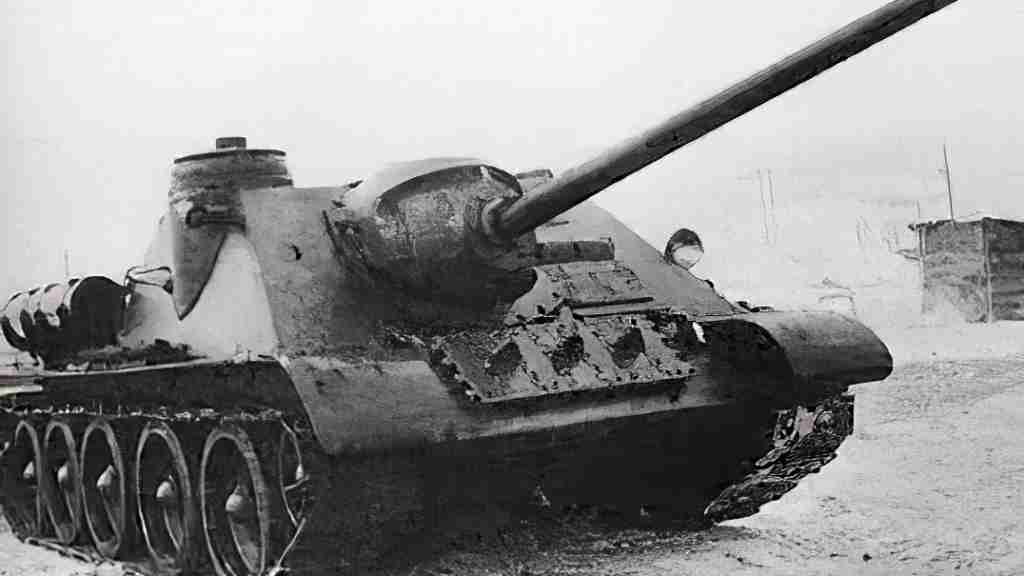 ( One of the two Czechoslovak self-propelled guns SU – 85 deployed in the fighting for the Dukla Pass, named after the fallen Otakar Jarosh, commander of the 1st company that defended the Ukrainian village of Sokolovo in March 1943 )
Thus, in addition to tanks, two SU-85 self-propelled guns were deployed in the Carpathian-Dukla operation. One of them was named Captain Otakar Yarosh. After the fighting at Dukla, only three tanks remained operational, but the self-propelled guns were subsequently repaired, because in February 1945, when the tank brigade reached full combat readiness, it still had 2 SU – 85 vehicles in its inventory. At the end of March 1945, however, they were handed back to the Red Army and their service in the Czechoslovak army thus ended.
In the post-war Czechoslovak People's Army, the self-propelled gun SD – 100 (Soviet designation SU – 100) was introduced in 1953. In total there were 460 machines, mostly from domestic licensed production. It formed the armament of tank and tank self-propelled regiments, in which it represented about 1/3 of the number of combat equipment.
From the first half of the 1960s, they were gradually withdrawn from the units and the Ministry of National Defence tried to sell them to "friendly" countries (e.g. in 1967 to Morocco). Even then, however, they remained in the armament of our army, but were in warehouses and for a long time were destined for the armament of wartime tank units. For training tasks in the Czechoslovak army, the armored vehicles were used in the army of the Czechoslovak Army. The SD-100 self-propelled guns were still used in the army in the first half of the 1970s.