Collaborator Otto Bláha 23.3.1881 – 21.1.1946
Otto Bláha was born in 1881 in Poděbrady, and in his youth he unsuccessfully attempted to gain admission to the Vienna War College. In 1910 he became a gendarme. During World War I he served in the field gendarmerie. After the establishment of the Czechoslovak state, he managed to rise up the ranks to the rank of colonel.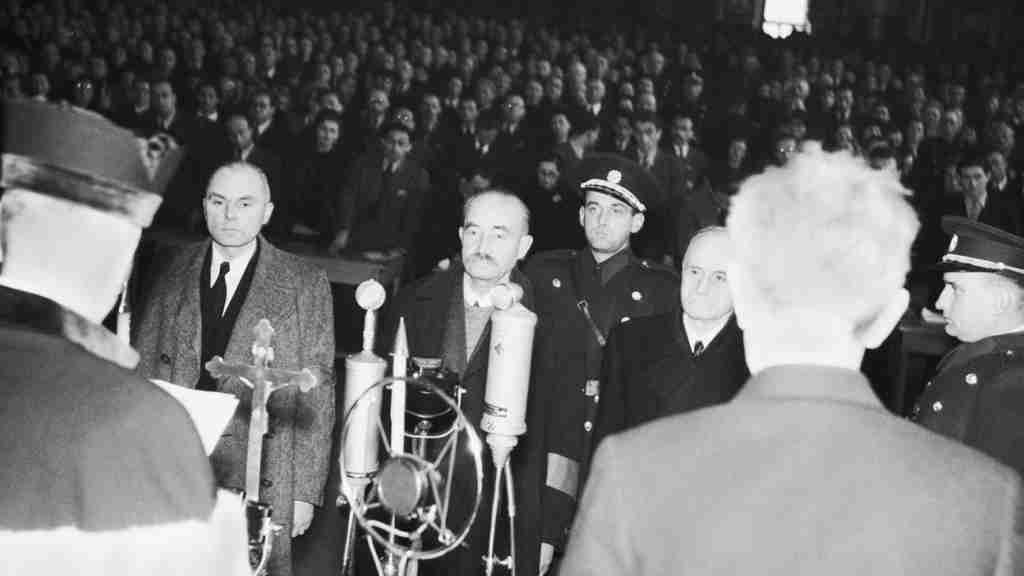 Shortly after the beginning of the Nazi occupation, he offered his services to the Germans and perhaps because he knew the Reich Protector Konstantin von Neurath, he became a general of the gendarmerie v. v. ad honores in early 1940. In the same year he founded the Czech Warriors' Association, with which he had great plans for the future. For example, he wanted to achieve a compulsory education of youth in the Reich spirit, which would be in charge of the members of the CSV, and he also proposed a Czech variant of the arizazation of Jewish property.
As the Union under his leadership faced considerable financial problems, he resigned in the summer of 1943 and recommended General Robert Rychtrmoc as his successor. After the end of World War II, he and other collaborators faced prosecution for crimes against the nation. In January 1946, he was sentenced to death and hanged in Pankrác Prison in Prague.